Societies How-To
Check out this walkthrough on how to get your Included and Allocated beers. For additional questions check out our
FAQ here.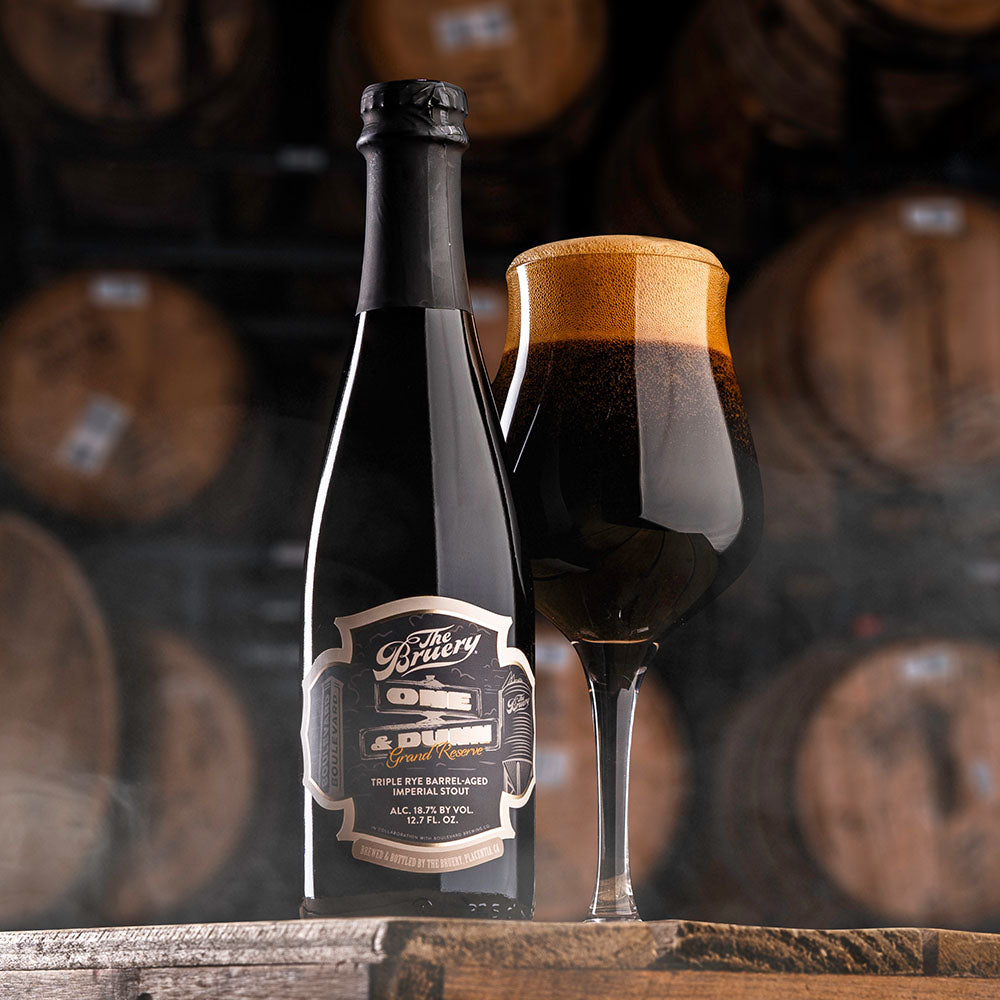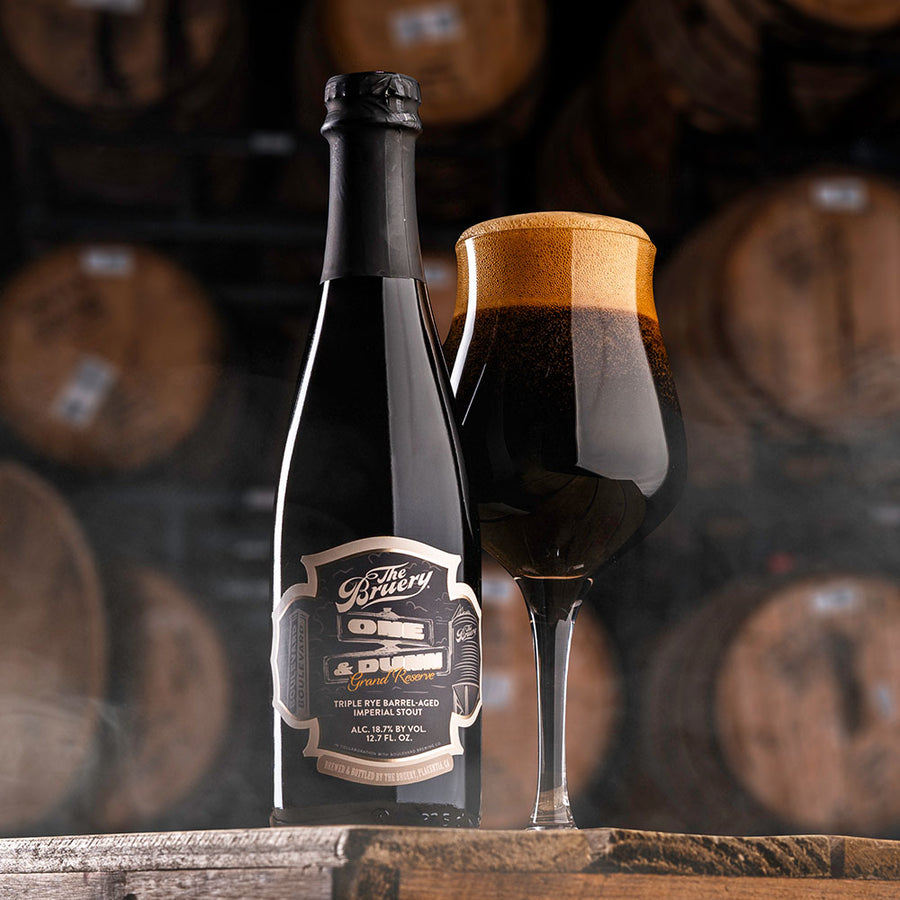 One & Dunn Grand Reserve
Triple barrel-aged imperial stout aged in rye, then bourbon, then rye once more
A Hoarder exclusive release - This beer is an included beer for both segments of the Hoarders Society.
Bigger, better, grander. Originally brewed in 2021 with our friends at Boulevard Brewing, One & Dunn returns better than ever in its Grand Reserve, or triple barrel-aged, iteration. After spending its first year in rye whiskey barrels, then its second year in bourbon barrels, it's back to the original with its third year in Graton Distilling rye whiskey barrels. Enjoy notes of oaky rye barrel earthiness, roasted malt, and dark chocolate.
More Coconuts Please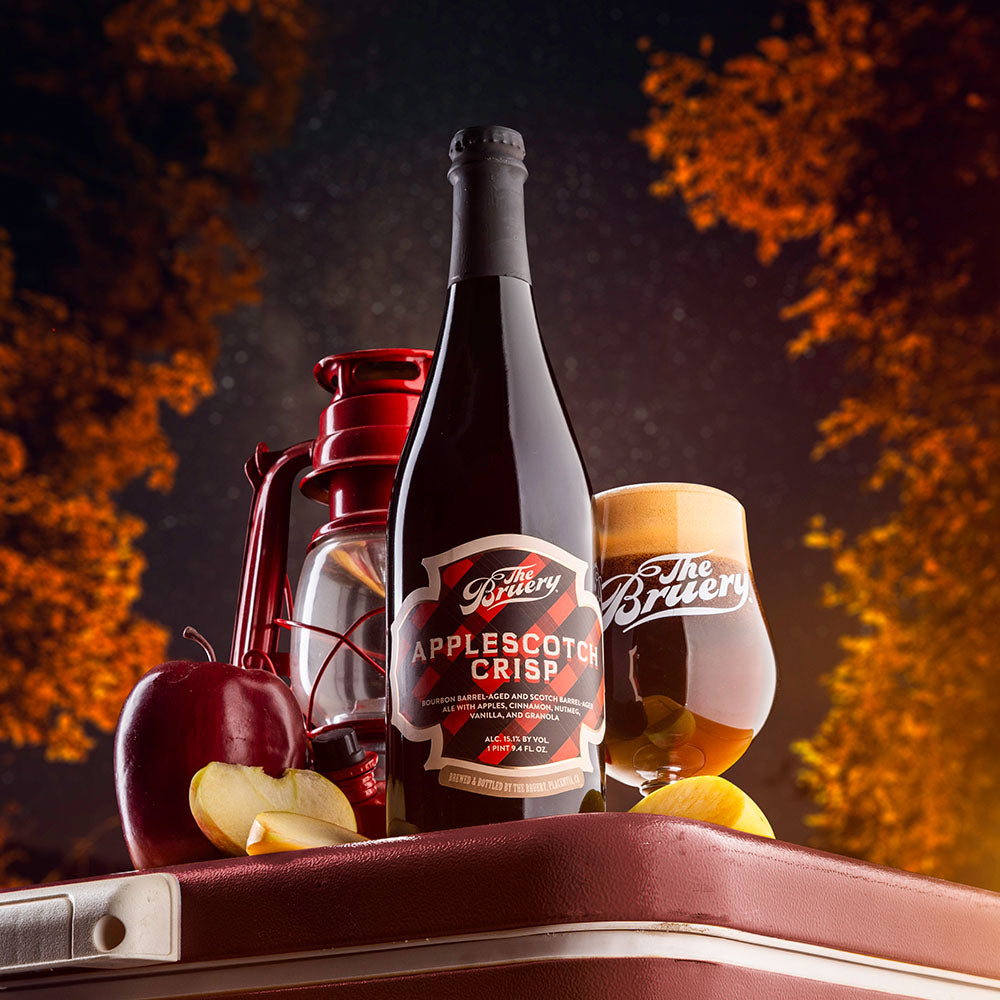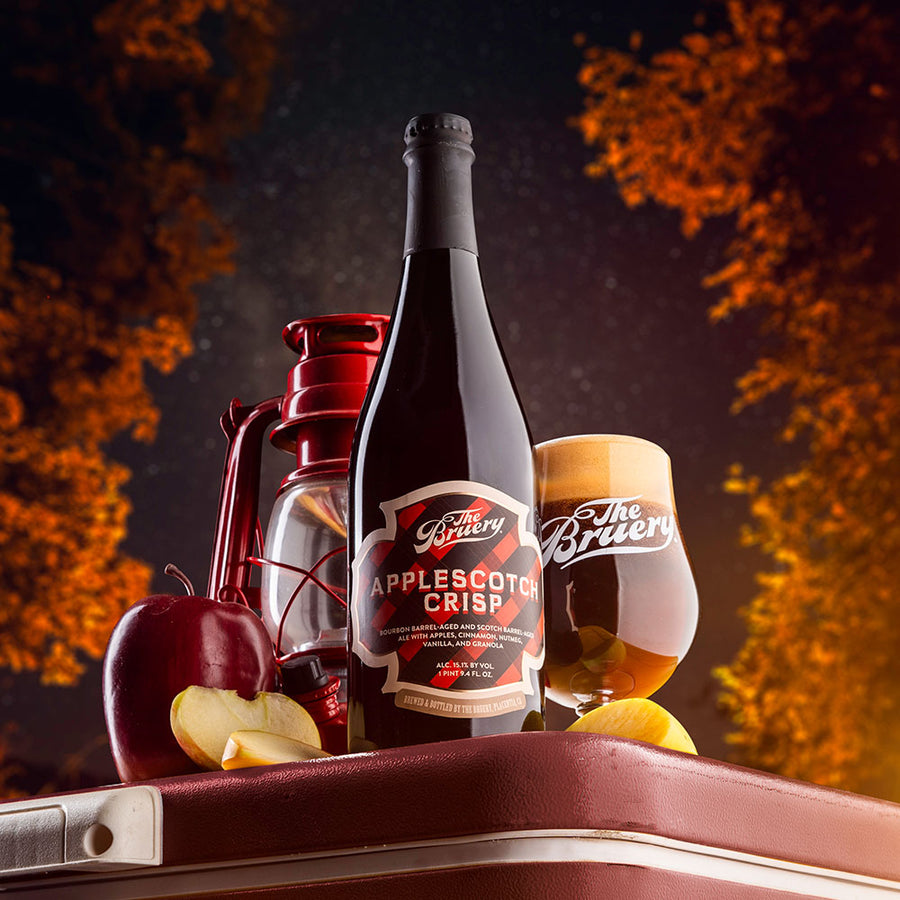 Applescotch Crisp
Bourbon barrel-aged and Scotch barrel-aged ale with apples, cinnamon, nutmeg, vanilla, and granola
Gather 'round the campfire for some freshly-baked apple crisp and scary stories— if this sounds like the perfect way to spend a summer evening, Applescotch Crisp was made for you. This blend of Weller bourbon barrel-aged and Speyside scotch barrel-aged ale was treated with apples, granola, and vanilla, plus a pinch of cinnamon and nutmeg for that extra bit of spice.

Learn More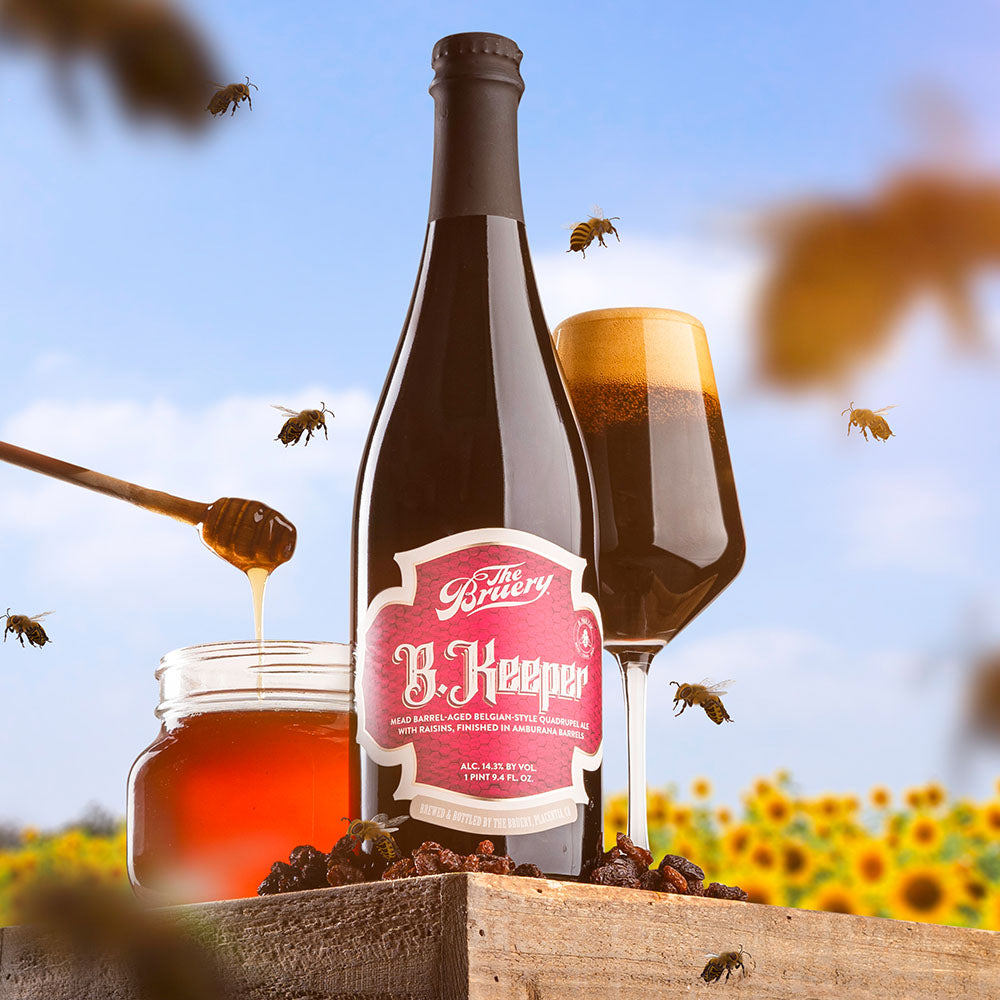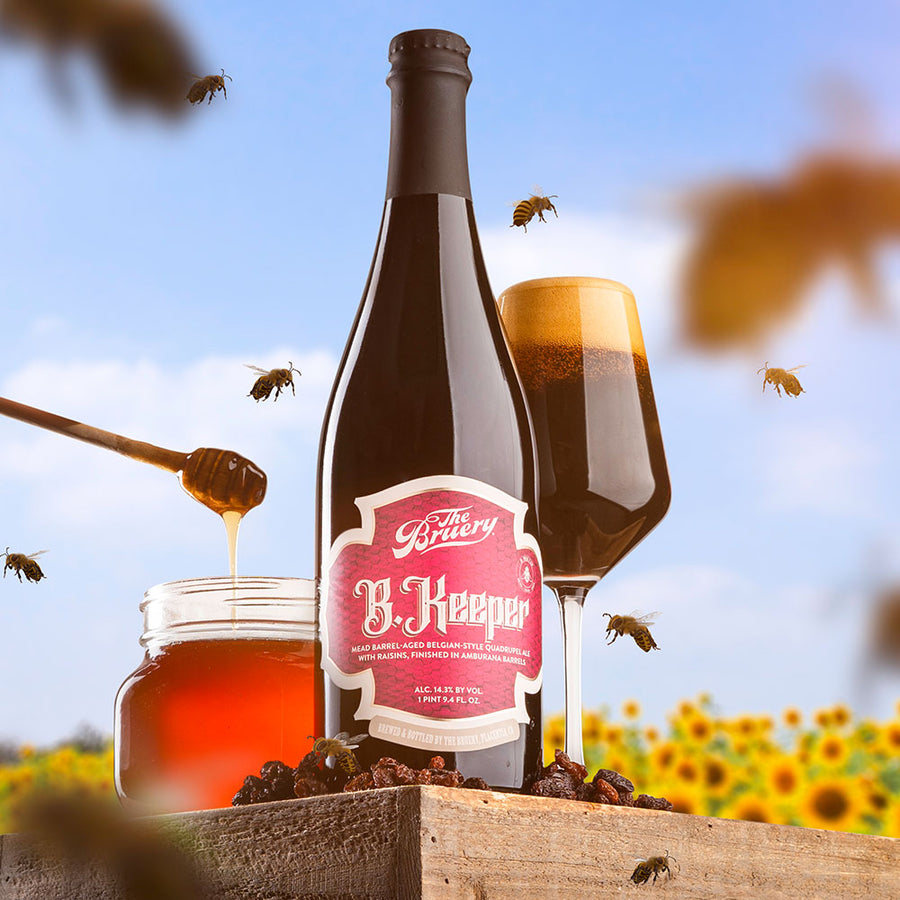 B.Keeper
Mead barrel-aged Belgian-style Quadrupel ale with raisins, finished in Amburana barrels
This beer is the September included beer for Reserve Society members.
We're buzzy about our friends at B.Nektar! We aged some of our classic quad ale in whiskey barrels that previously aged mead, lending immense complexity and character, before finishing the blend in Brazilian Amburana barrels for next-level notes of baking spices. Raisins provide the perfect final touch to this sweet treat.
Learn More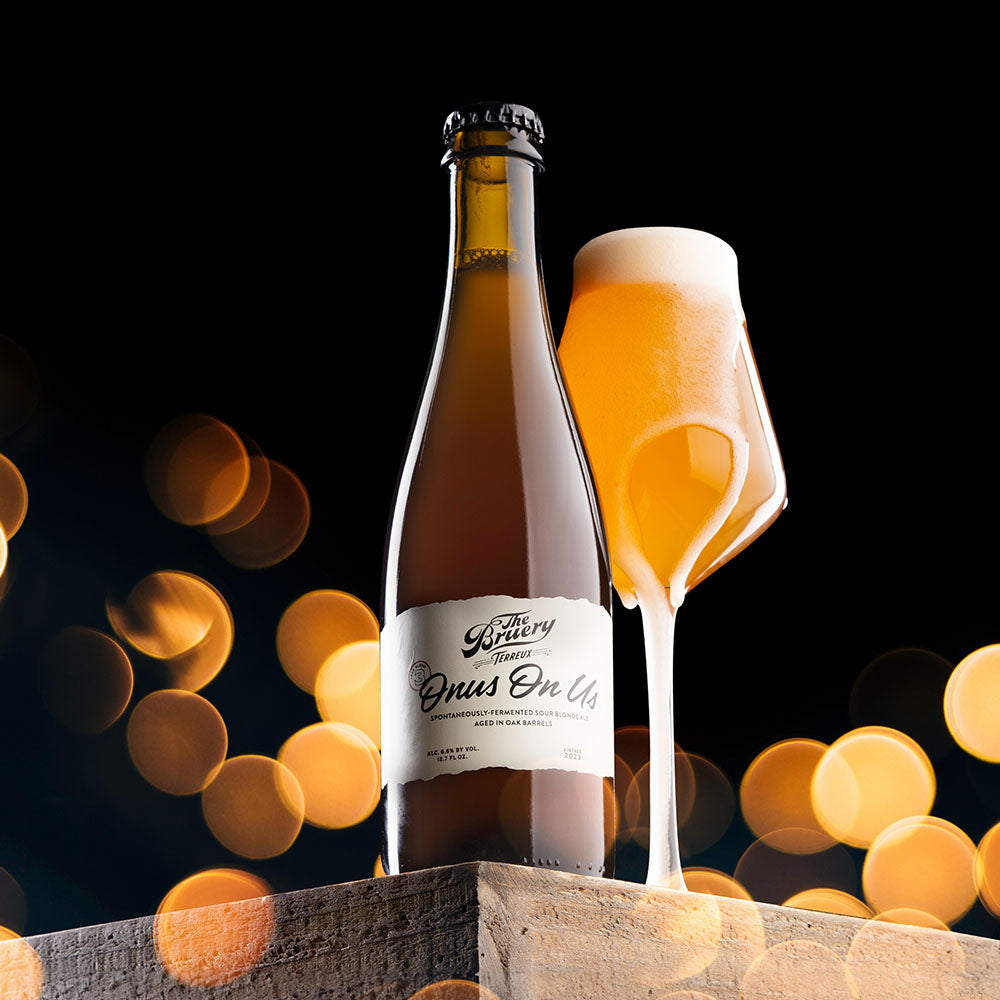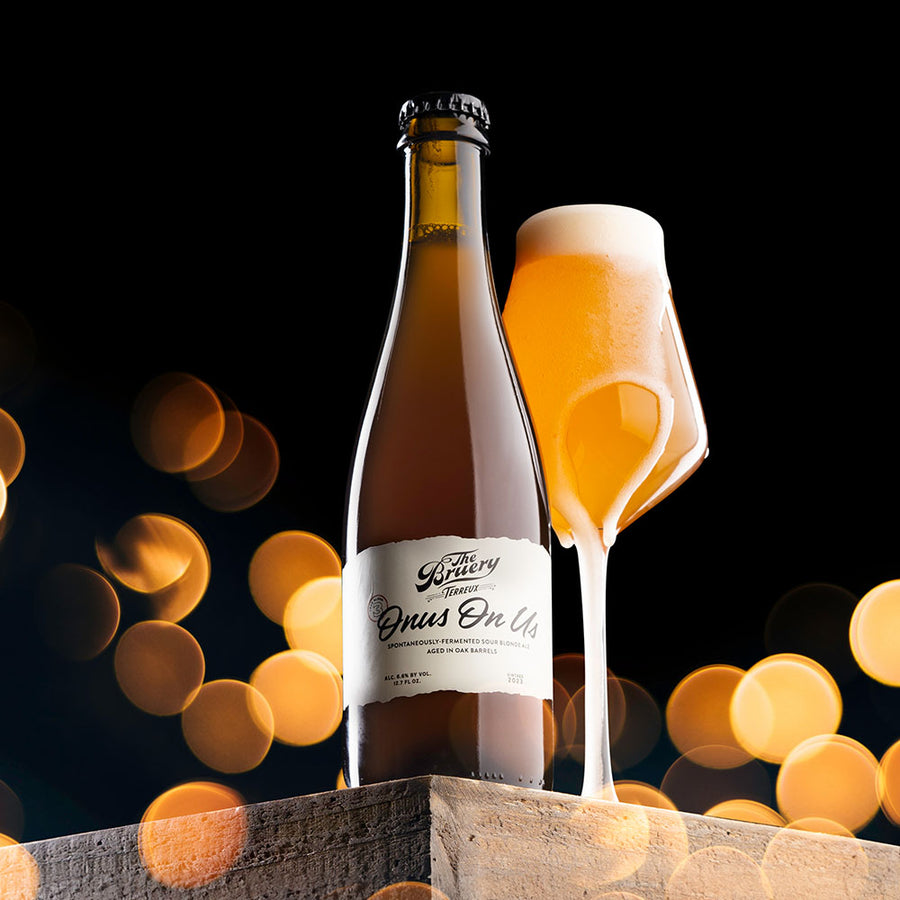 Onus On Us (2023)
Spontaneously-fermented sour blonde ale aged in oak barrels
This beer is the September included beer exclusively for the Mix of Barrel-aged and Sour beers cohort of The Hoarder's Society.
When it comes to crafting extraordinarily wild ales, the onus is on us. Brewed using traditional Belgian methods of turbid mashing and spontaneous fermentation, we gave this a Terreux twist— inoculation via the wild winds of industrial-rustic Anaheim, imparting a one-of-a-kind complexity. We hand-selected our favorite 1, 2, and 3-year aged barrels, and blended to taste. Funky, complex, tart, and drinkable.
Learn More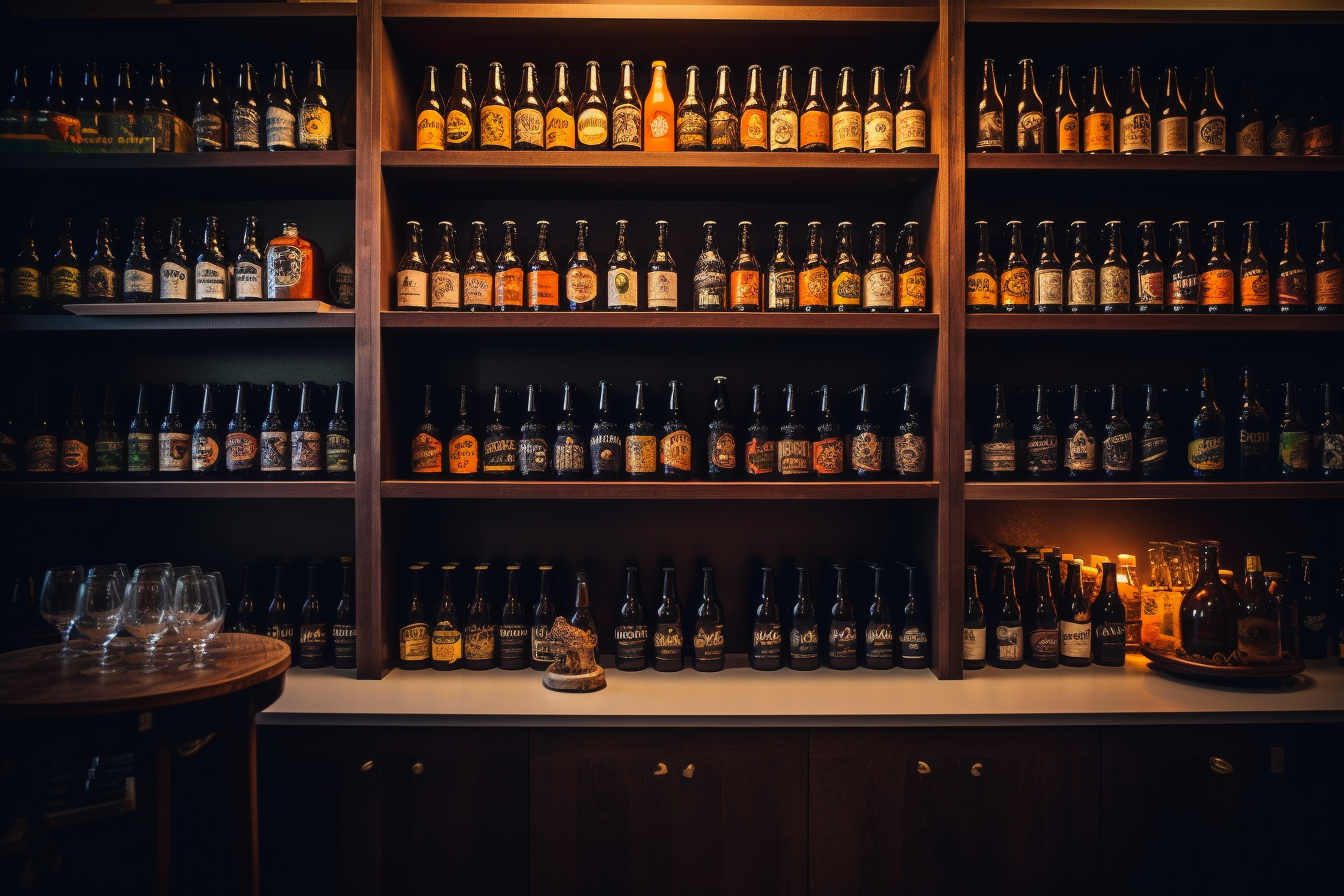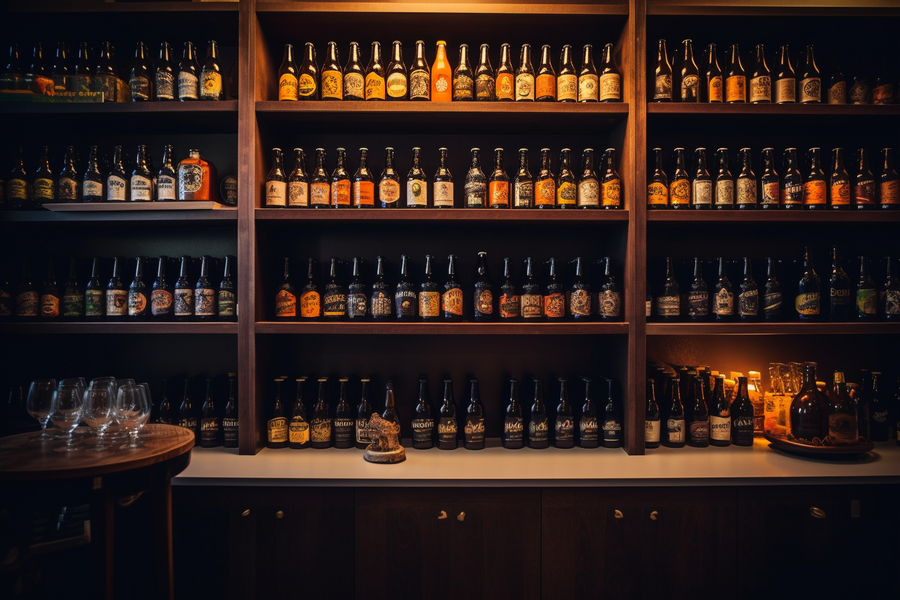 Your Virtual Cellar
Here you can peruse your virtual cellar and arrange shipping or a pick-up. Any included bottles for your membership will populate here.
My Cellar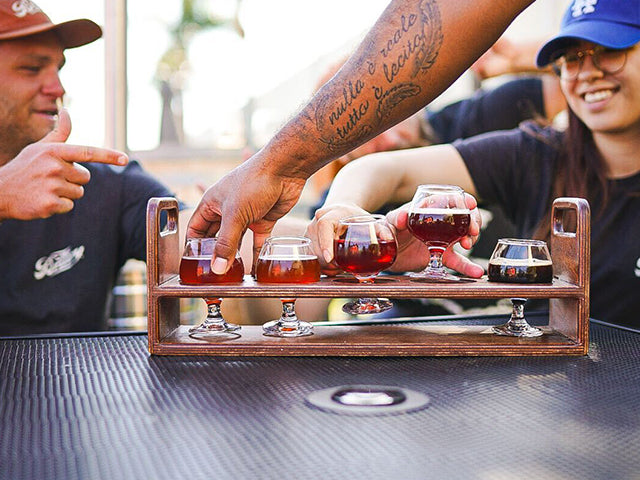 Come catch your flight
Indoor and outdoor service, member-exclusive beers, daily food trucks, and of course your member-discounts - what are you waiting for?
Visit Us