Black Tuesday (2020) Virtual Release Party Box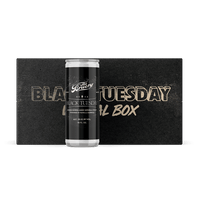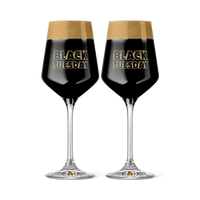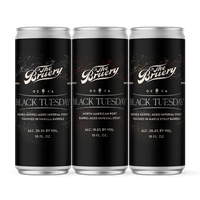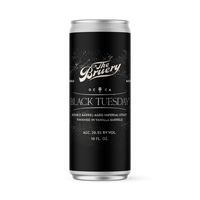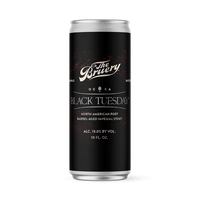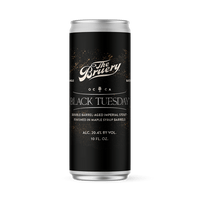 Black Tuesday (2020) Virtual Release Party Box
This year we're taking our annual release party online, for an evening filled with interviews, guest appearances, and virtual tastings of all of this year's Black Tuesday releases. This virtual party box includes three different small batch barrel treatments (two cans of each) that we've never released before, originally brewed for our Black Tuesday party and available in extremely limited quantities, they will sell out.
Join us live at YouTube.com/TheBruery on 10.27.20 at 5:30 PM PDT
Black Tuesday Double Barrel-Aged Imperial Stout Finished in Vanilla Barrels:
As we laid this beer to rest for its second round of barrel-aging, we were surprised by the expressiveness of the flavors the barrels provided. Vanilla extract is not a new ingredient to us, but the flavors we extracted from these barrels is. As these barrels continued to mature over the past couple of years, we waited for the right time to showcase them, that time is now.

Black Tuesday Double Barrel-Aged Imperial Stout - Finished in Maple Syrup Barrels:
Unique from other maple projects in that this flavor is solely an exploration of wood. Already aged in bourbon barrels for a year, we then laid this massive imperial stout to rest in maple syrup barrels for additional aging. With over three years spent in barrels, we found the maple flavors to be big, bold, and sticky. Enjoy!

Black Tuesday North American Port Barrel-Aged Imperial Stout:
Working with port barrels can be very tricky, add extended aging to that and it multiplies. With a second round of aging in port barrels, we were excited to taste the impact these barrels had - and to no one's surprise, we found an elevated flavor profile with big and decadent notes of dark dried fruits, vanilla, and a hint of bitter chocolate.

What's inside:
6 x 10oz. cans of Black Tuesday DBA variants (2 cans of each variant)

2 x 6.5oz. exclusive Sahm Elektra Small tasting glasses 
Access Level: Hoarders, Reserve, Preservation
Limit 1