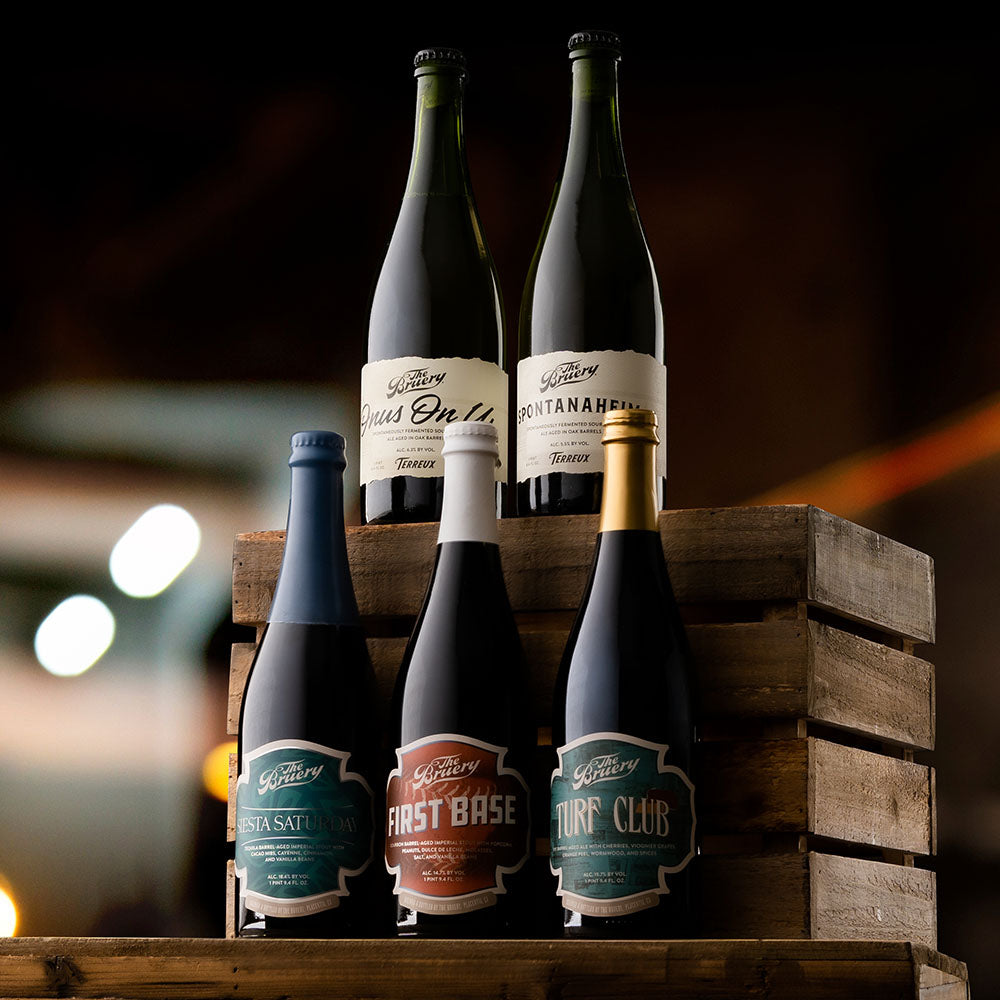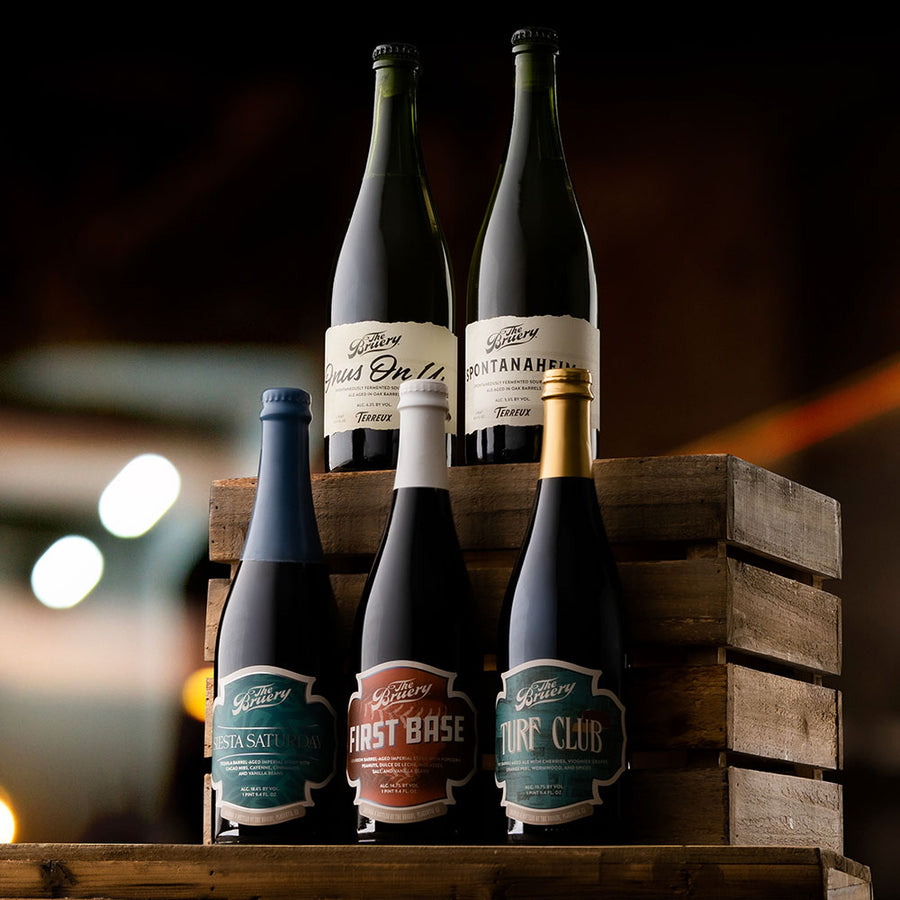 WHAT IS THE RESERVE SOCIETY?
At The Bruery we like to think of ourselves as taste-obsessed. Whether we're out grabbing cocktails, sharing dinner with friends, or indulging on a decadent dessert— we're always inspired.
The Reserve Society is a very special beer community. It's our beer membership where we share our most adventurous and exclusive projects. This annual membership includes 12 large format (750 mL) members-only beers, plus access to purchase other member-exclusive projects, invitations to events, special Tasting Room privileges and more.
The Reserve Society starts with the beers, but it's so much more. Keep reading for the full list of benefits and beers.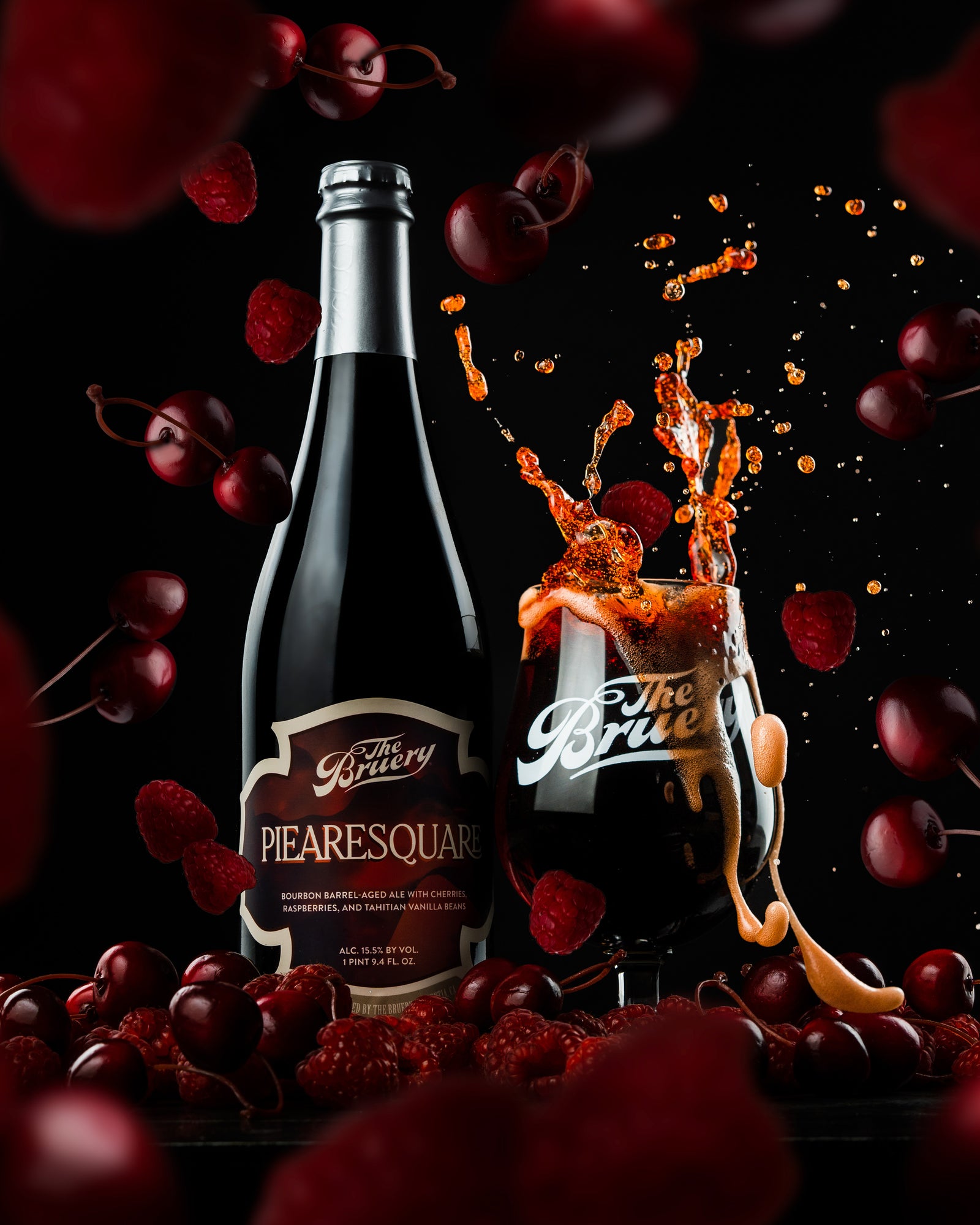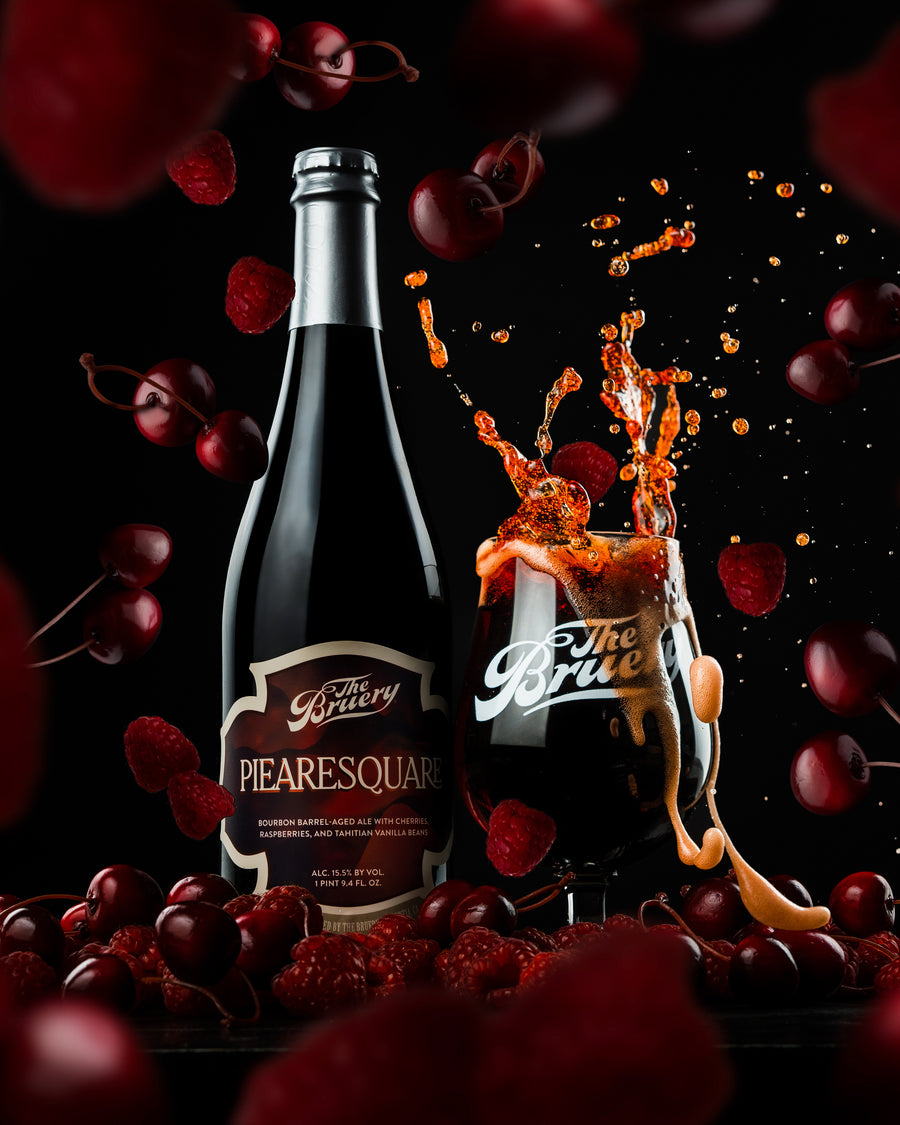 MEMBERSHIP HAS ITS BENEFITS
Society members get much, much more than just 12 included bottles…
Up to $500+ worth of beer for just $325 annually ($300 for renewing members)

Your choice of flavor: barrel-aged stouts and experiemental ales, or a mix with sours

Save 15% on beer & merch purchases in the Tasting Room & online

Access to over 35 Society-exclusive beers throughout the year

Early access to over 75 beers throughout the year

Included specialty glassware

Invitations to Society-exclusive events throughout the year

Share your benefits with a Guest Access Card

Up to 14 months of complimentary cellar storage (through 2/29/24)

…and so much more!
YOUR INCLUDED BEERS
These beers are included as part of your membership and will be released monthly throughout 2023. You will get to choose your preference between two packages:
The Bruery Package: barrel-aged stouts, traditional ales, and experimental beers
The Mixed Package: wild & sour ales intermixed with releases from The Bruery Package
 
Tap the options below to see the included beer lists for each package.
The Bruery Package
Twelve Beers ($513 Value)
The Mixed Package
Twelve Beers ($471 Value)
HOW IT WORKS
JOIN THE CLUB
The Reserve Society has limited spots for 2023 so that we can ensure innovative, taste-inspired, boundary-breaking beers all year long.

GET YOUR BEER
Starting in January of 2023, each month at least one of your included beers will be ready in your digital cellar. Pick up your beers in CA or DC for free, or have it delivered for an additional fee.

ENJOY MORE PERKS
Your membership includes your 12 included bottles, PLUS access to purchase additional members-only beers, invitations to special events, special merchandise, and more!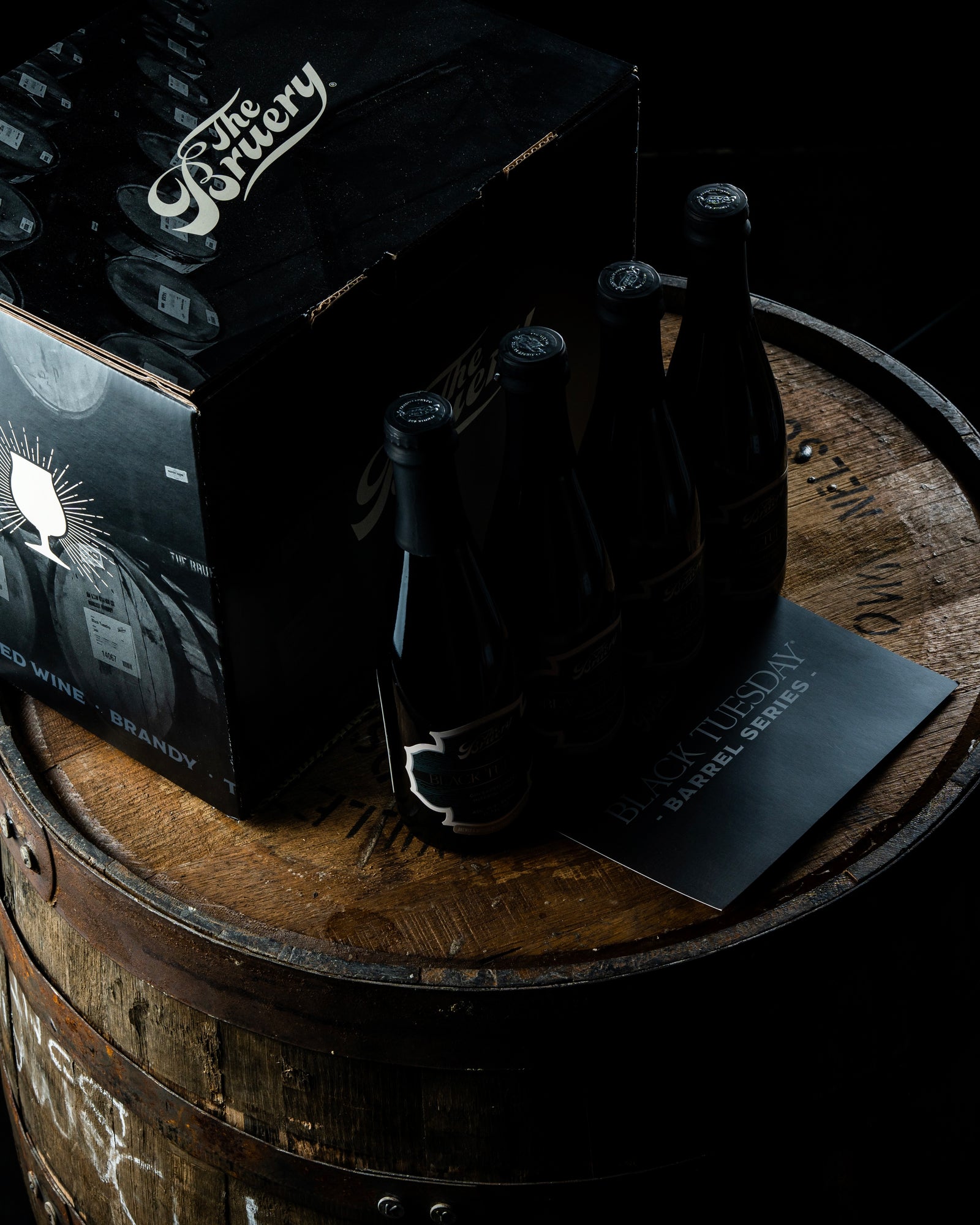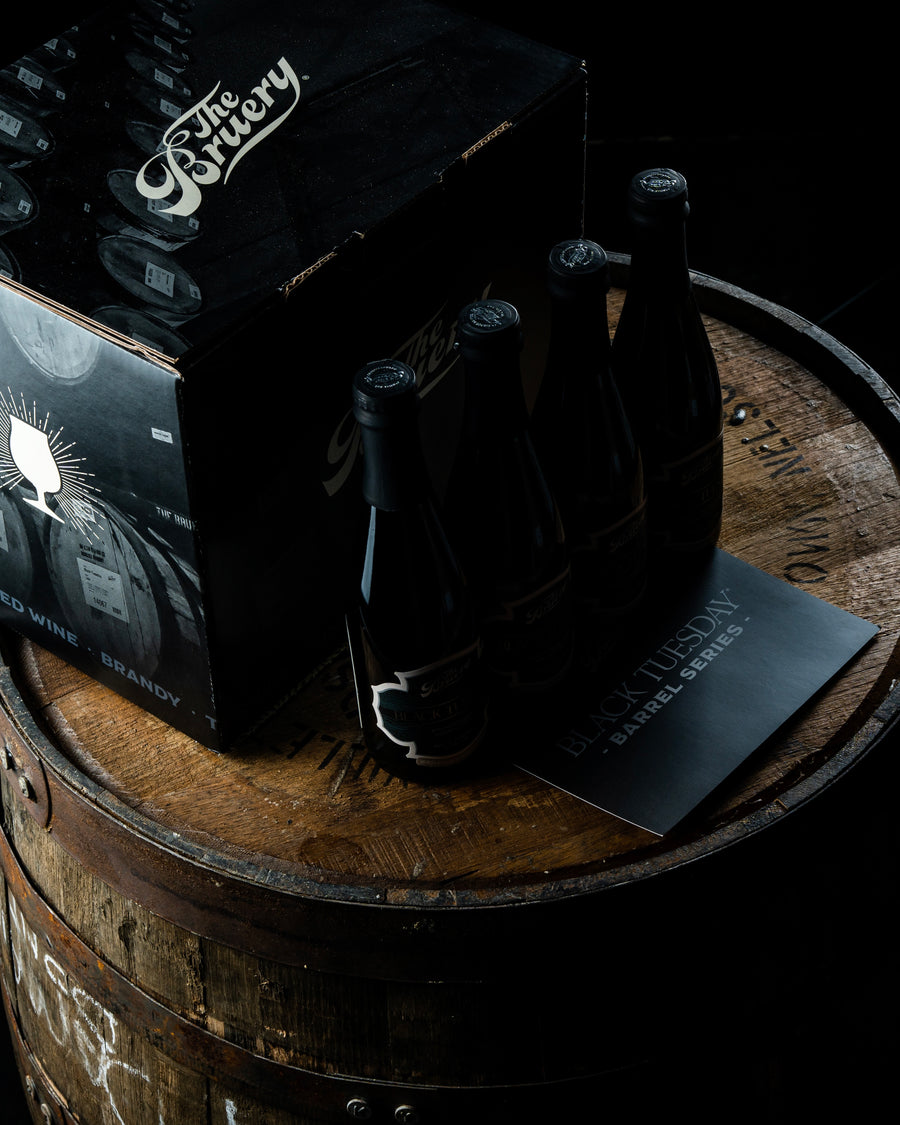 MORE EXCITING PROJECTS
It's more than your 12 included beers. Your membership also unlocks access to additional exclusive releases, such as:
Fat Twosday, a barrel-aged imperial stout with a New Orleans king cake Mardi Gras spin

An exciting select distillery collaboration project

Our newest spritzer, aged in chardonnay barrels with sauvignon blanc grapes

A patriotically red, white, and blue-themed ale with raspberries, rose hips, blueberries, & acai berries

In collaboration with Barreled Souls, a rye barrel-aged barleywine take on a smoky Bruery classic

The fifth iteration of our Small-Batch Black Tuesday collection with four decadent new variants

…and so much more!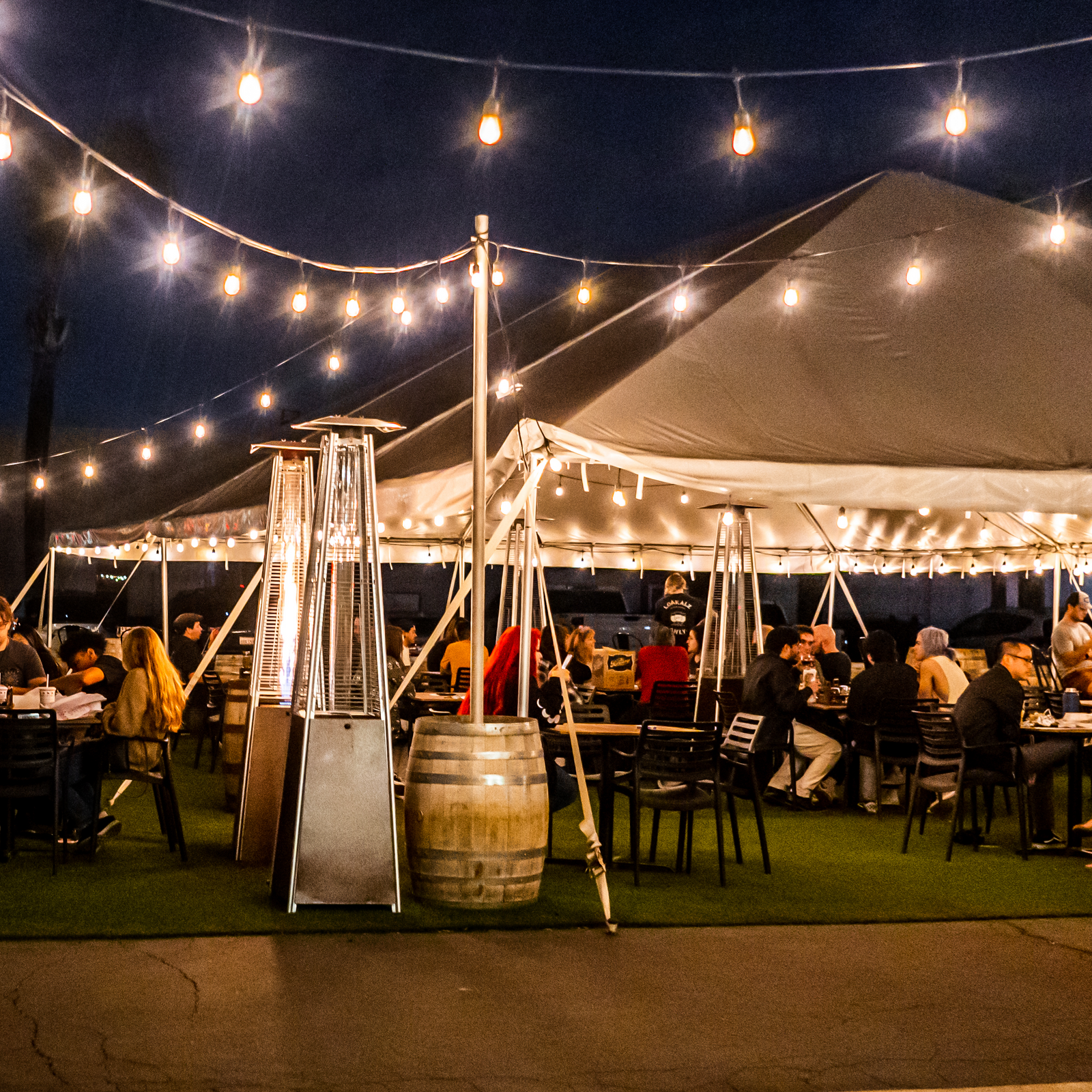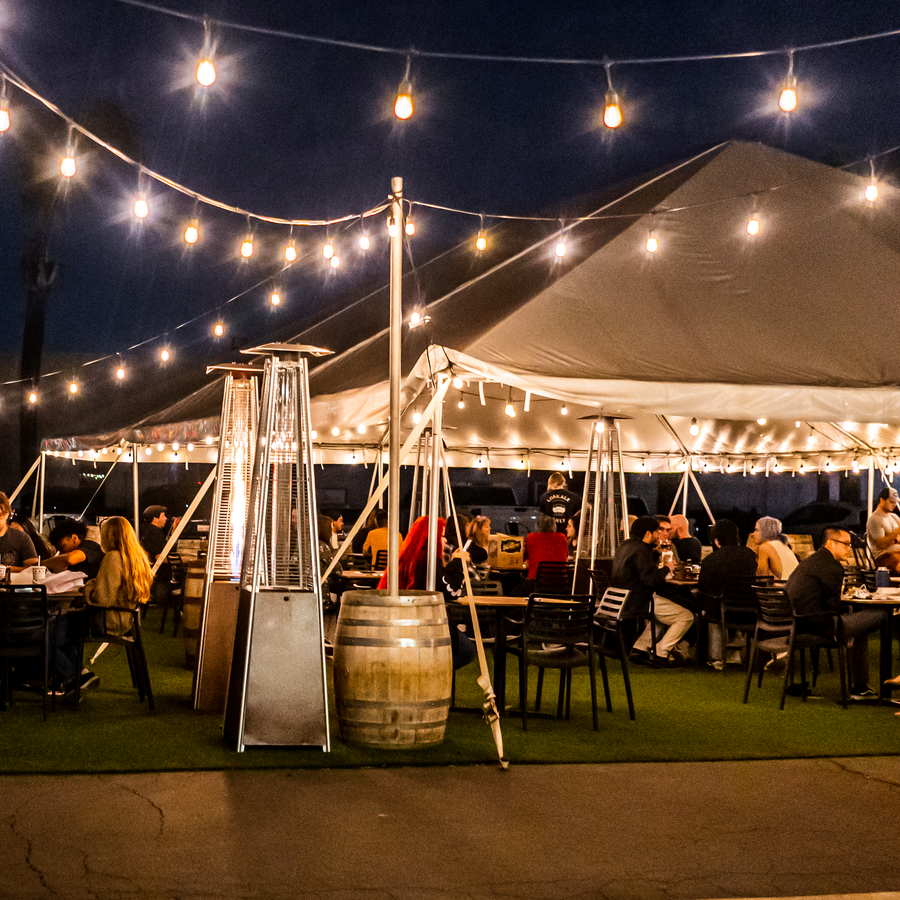 RETAIL BENEFITS
It's not all online! Swing by our California Tasting Room or D.C. Store to enjoy the following benefits:
Save 15% on all draft and to go purchases

Exclusive members-only draft lists

Unlock an early preview of new beers each month

Early access to our "drink fresh" releases like Bruesicles and Offshoot Beer Co. beers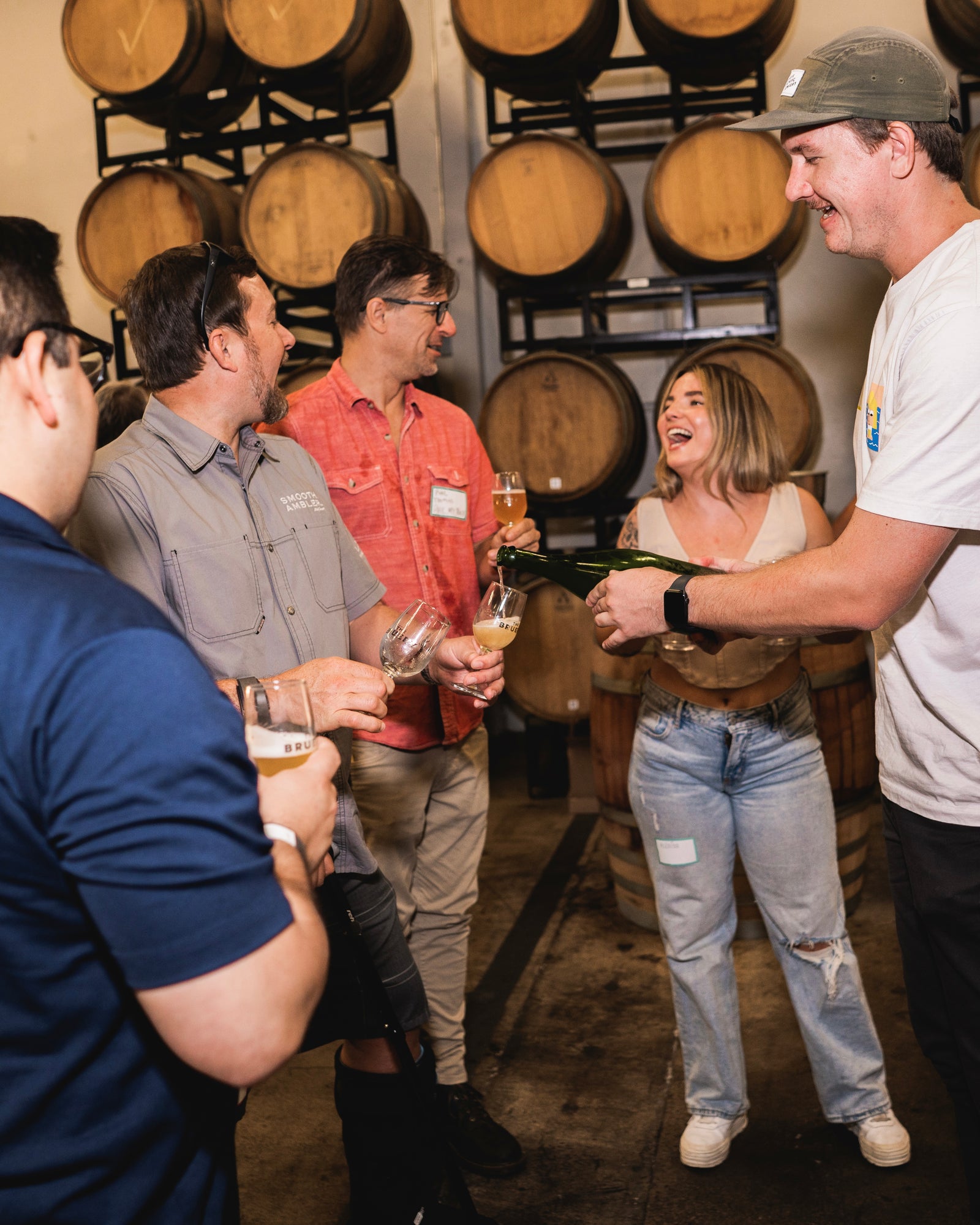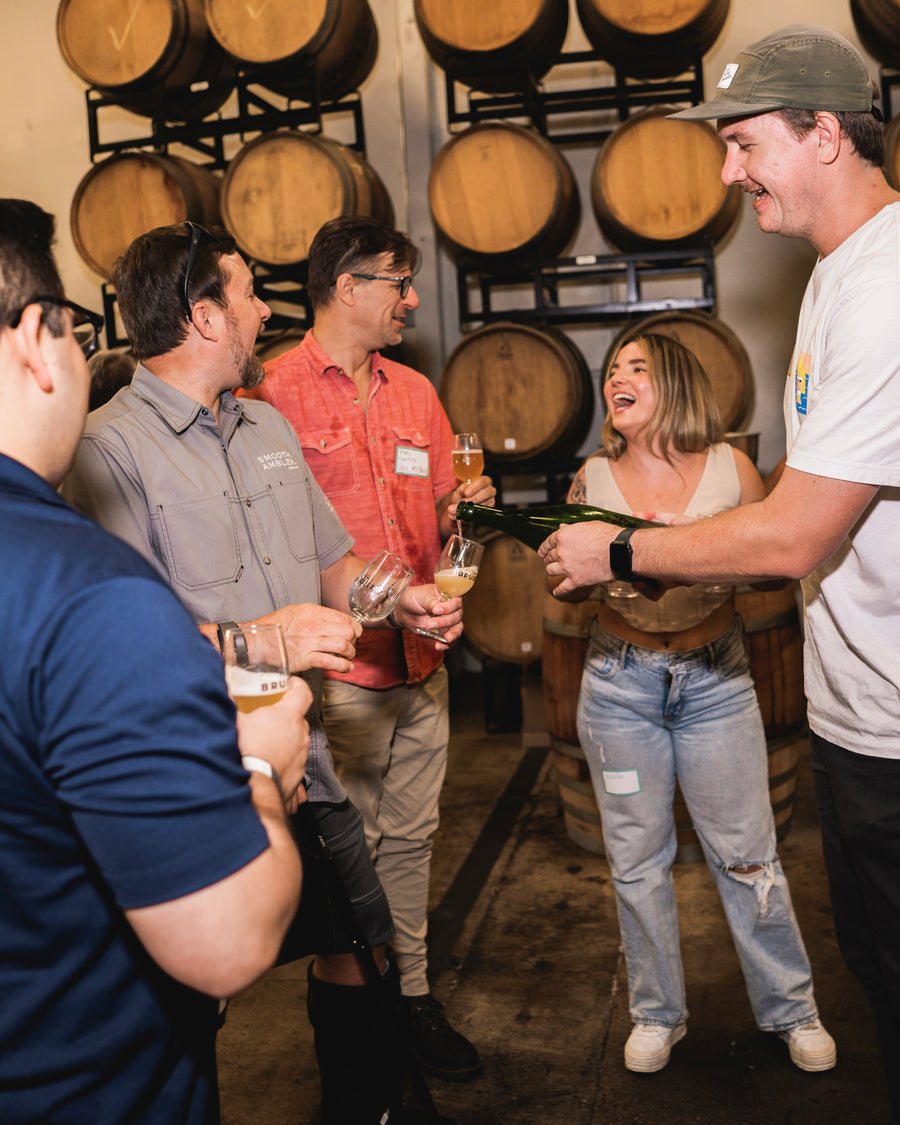 MEMBER EVENTS
Hang out with your fellow Society members at the experiences we have planned for 2023, including:
Supper Clubs, our Society-exclusive curated culinary experiences at boutique locations

Happy hours & bottle shares

Educational events focused on sensory, tasting, process, and more

Unique beer pairing events like cigars or cacao nibs
WHAT HAPPY MEMBERS ARE SAYING

"We love their beers so much that we both joined their Reserve Society and regularly stock up our cupboards that only Reserve Society members can get"
- Daryl C., Yorba Linda, CA

"Love this place! Their bourbon barrel stouts are excellent. If you haven't been, then give them a try. You may just want to join the Reserve Society"
- Paul M., Orange, CA

"My bf is a Reserve Society member and so we come to let him drink all of the other fantastic beers. Great atmosphere and lots of fun!"
- Taylor R., Sacramento, CA
Do my included beers ship automatically?
Due to the regulatory nature of shipping alcohol, someone 21 years or older must be available to receive and sign for your beer package. To ensure all shipments work with your schedule, we place included beers, including Preservation Society boxes, into your cellar for you to ship when you're ready.
Which membership do I choose?
BARREL-AGED VS. MIXED
We make a LOT of beer, and we want to make sure you're getting access to your favorites! If you prefer to stick to barrel-aged stouts, barleywines, ales, and the like, Barrel-Aged is for you. If you'd like some tart and funky options mixed in with the barrel-aged stuff, choose Mixed.
What if I want more? Your choice of Barrel-Aged or Mixed only determines your included beer (1 bottle per month for Reserve Society, up to 2 bottles per month for Hoarders Society). You still have access to purchase additional bottles from that month's releases, from which you can get whatever sounds best!
How do I get my beer?
There are many ways to get your beer. Each month, when the new releases are ready, they will be added to your virtual cellar within your account at thebruery.com.
Selecting your beer(s) for fulfillment via Pickup or Shipping is easy. Navigate to your account, then to your cellar and place any cellared items in your cart. From there, proceed through checkout and select your preferred fulfillment option. 
Pickup (no additional cost)
Members can pick up from the Society Fulfillment Center located at 719 Dunn Way, Placentia CA 92870, Wednesday - Sunday from 12 PM PT to 6 PM PT.
Members can pick up from Mr. Daisy in Washington, D.C.  Mr. Daisy is located at 5648 3rd St NE, Washington, D.C. 20011, open Monday through Friday 10:30 AM - 4:30 PM ET.
Shipping (ADDITIONAL FEE or free for purchases over $200)
We can ship your beer to any State with the exception of Alaska, Hawaii and Utah via our partners at GSO and UPS. You can learn more about our Shipping regions by heading to our

delivery page

.
Where do I pick up my beers?
You can pick up your beers from two locations:
The Bruery Society Fulfillment Center, located at 719 Dunn Way, Placentia CA 92870, open Wednesday - Sunday from 12 PM PT to 6 PM PT

Mr. Daisy, located at 5648 3rd St. NE Washington D.C., 20011, open Monday - Friday 10:30 AM – 4:30 PM ET
How does shipping work?
For an additional fee, we can ship your beers to your doorstep.  We ship nearly Nationwide however we are unable to ship to Alaska, Hawaii and Utah.
Please note that a signature from someone 21 years or older is required for shipments of alcohol.
Can I change my membership mid-year?
Simply put, no. We'd love to accommodate; however, due to the limited nature of these beers, we are unable to change your preference type for included bottles in the middle of the year. That being said, most beers are available to purchase even if they're not included in your membership.
Can a friend pick up my beer for me?
Absolutely! All you need to do is include their name in the email you send to society@thebruery.com, otherwise you can list them in the order notes field while placing an order on the online store.
Are event tickets included with my membership?
What are guest access cards?
Guest access cards grant the holder the same privileges as a member in our Tasting Rooms and the Washington D.C. store. That means whoever has your guest access card will receive your member discount along with member access. Hoarders receive 2 guest access cards, while Reserve members receive 1.
When are included beers released?
We plan to release one included bottle per month, at minimum. You can check which bottles are included and when by logging into your account clicking on the "included" tab. 
Your included bottles will automatically populate in your cellar as soon as they are available to you. To view your cellar, just log in to your account, and click on "my cellar" to see which beers are available to ship or pick up.
What are allocations?
Each month we release a flurry of new beers, with members always getting first dibs. Your allocations are just the number of bottles or cans allocated to you as a member to purchase. Until it's sold out, you have the access to buy the allocated number of each beer, throughout the month. These beers are typically Society-exclusive releases, member-only presales on limited distribution beers, special archives pulled out from our cellar, or first access on returning favorites.
If I was previously a Preservation Society member, will my membership automatically cancel?
No, you will need to cancel your Preservation Society membership when you join the Reserve Society— unless you'd like to keep both memberships (many members do this so you get discounted access to the quarterly packs in addition to your included & society-specific monthly releases!)